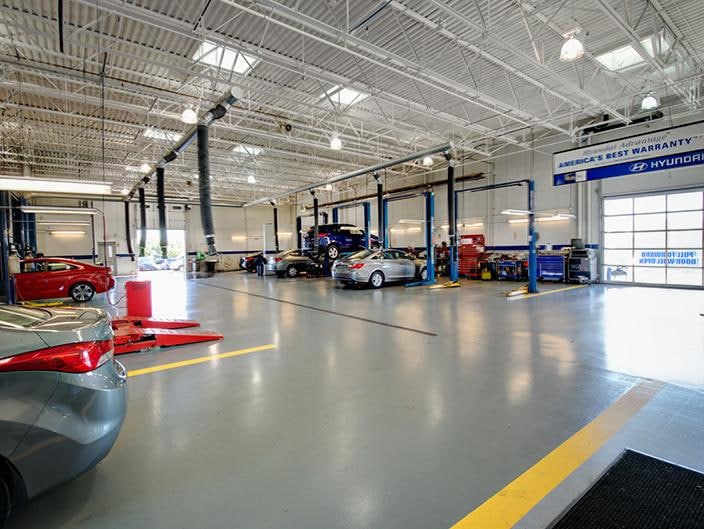 Having to deal with an accident is stressful enough as it is. Piazza Hyundai strives to make your auto body repair process easy and convenient by assisting you with:
Free Estimates
Complete Auto Body and Paint Repairs
Towing Services
Insurance Claims
Car Rental Arrangements
We adhere to factory specifications in all auto body and paint repair work to ensure that the safety, performance and overall integrity of your vehicle are restored to their pre-accident condition, using only the highest quality parts and materials.
Our experience and expertise can help you get back on the road as quickly as possible.
Do You Know Your Rights?
Did you know that you can choose the repair shop of your choice? Your insurance company cannot require you to go to a particular shop. Also, there is no law requiring you to obtain more than one estimate or appraisal.
Some insurance companies may want you to visit their drive-in claims center before having your car repaired. You can do this, or you may leave your car at our body shop and ask that the insurance company inspect the car here.
Differences in repair estimates are common. A lower estimate may not include all necessary work. If you are not sure why one estimate is different from another, please ask us. Let us negotiate your claim with the insurance company for you. We are on your side and offer our commitment to excellent workmanship on all body shop repairs. Please let us help you! Come into our new and used car dealership today to find out how we can help serve all your automotive needs.